The Startup Specialists at Apex Capital can help you with all these questions and much more…
Form your new trucking company in your home state
Apply for your operating authority
Help with other necessary registration paperwork
Answer questions and provide referrals
Provide a Record Book with important documents
Options for renewal filings and on-going services
We know starting a trucking business isn't easy. We want to help you get started quickly and easily. When you choose the Apex Startup Program, one of our specialists is with you every step of the way to help answer questions and make sure you get started smoothly.
The total costs of starting a trucking company can vary widely and are based on how you plan to do business.
Learn More
Start writing your trucking business plan with our free guide, ,"How to Write a Business Plan For Your Trucking Company".
Download the Whitepaper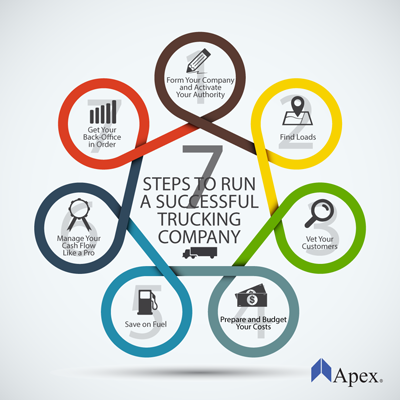 These seven steps can put you on your path to starting a successful trucking company.
Read More